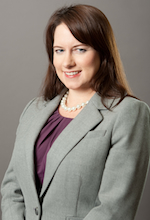 Cynthia J. Scribe
Cynthia Scribe specializes in the practice of Immigration Law and represents businesses, individuals and families before the USCIS, the San Francisco Immigration Court and the Board of Immigration Appeals. She is especially sensitive to the needs of immigrants and their sponsors. Ms.Scribe has been certified as a legal specialist in Immigration and Nationality Law by the California Board of Legal Specialization of the State Bar of California.
Ms. Scribe advises and represents companies with workforce immigration law compliance matters and also assists with transferring corporate employees to the United States from overseas offices. She advises clients on both business and family based immigration, as well as asylum, deportation defense, and immigration litigation before the Board of Immigration Appeals and the Ninth Circuit Court of Appeals. She also assists clients with matters pending before the Consulates of the United States.
Cynthia Scribe was admitted to the California Bar in 2000 and has also been admitted to practice in the United States District Courts for the Northern District of California and for the Central District of California and also has been admitted to practice before the United States Ninth Circuit Court of Appeals.
Ms. Scribe was born in Santa Monica, California and is a 1995 graduate of the University of California at Davis. She holds dual Bachelor of Arts degrees from UC Davis in International Relations and in French. As part of her undergraduate training, Ms. Scribe spent a full academic year in Grenoble, France studying French politics and literature. After graduation from U.C. Davis, Ms. Scribe spent two years teaching English in Japan before commencing her formal legal studies.
Ms. Scribe received her legal training at the University of San Francisco School of Law, graduating in 2000. While attending USF, she was a member of the law school's Jessup International Moot Court competition team.
The depth and scope of Ms. Scribe's advocacy on international issues, during and since law school, informs her practice as an immigration lawyer before the United States Citizenship and Immigration Service (USCIS) and in the immigration courts. At the University of San Francisco Law School, as a Frank C. Newman Intern, she made a scholarly oral and written presentation in Geneva, Switzerland to the United Nations Commission on Human Rights that surveyed the rights of migrant workers. She did so under the auspices of the NGO Human Rights Advocates. She has remained a member of Human Rights Advocates ever since. During law school, Ms. Scribe also volunteered for the International Committee of Lawyers for Tibet (now Tibet Justice Center) and also completed an internship assisting victims of domestic violence.
Ms. Scribe has served on the pro-bono immigration panel for the Bar Association of San Francisco where she has represented clients on a pro-bono basis before the San Francisco Immigration Court. She also serves as a volunteer panel member for the Bar Association of San Francisco fee dispute arbitration program.