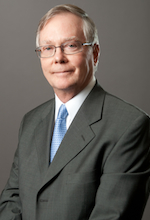 Donald L. Field, Jr.
Donald L. Field, Jr. is a consultant to the firm. He specializes in estate planning, probate and tax matters. He counsels both individuals and businesses on tax planning and asset protection structures. He assists clients with the follow-through required to implement both basic and complex estate planning strategies and structures.
Don Field is regularly retained to resolve disputes on State and Federal income tax, payroll tax, sales tax and county real property taxes. He represents clients in cases before the California Franchise Tax Board, the California State Board of Equalization, the U.S. Dept. of Justice, the Internal Revenue Service, the U.S. Tax Court and local County Assessors.
Mr. Field is a native of Roswell, New Mexico. He attended Princeton University, graduating with a B.A in Oriental Studies in 1968. After receiving his degree from Princeton, Don Field served with the US Army and then was employed by the United States Department of State for six years in a variety of overseas consular postings.
Subsequently, Don Field attended George Washington University and received his Juris Doctor degree in 1979 from the George Washington University National Law Center. He was admitted to the California Bar in 1979 and was also admitted to practice before the United States Tax Court and the United States District Court for the Central, Southern and Eastern Districts of California.
Mr. Field has extensive experience in taxation planning, implementation and litigation, including California, federal and international tax law and procedure. A major part of his practice is estate planning for individuals, entity selection planning for businesses, and asset protection planning for individuals and businesses. Mr. Field's services also include probate and trust litigation.
Don Field speaks Mandarin Chinese, Japanese and Burmese. Drawing on his experience with the U.S. State Department, Don Field is especially sensitive to various tax issues that affect investments and business planning for individuals who are not US citizens as well as for taxpayers who have assets or companies in foreign countries.
Mr. Field has practiced law in the San Francisco Bay Area for 30 years. Don Field spent over a dozen years as a tax and estate planning attorney with the venerable San Francisco law firm of Chickering & Gregory, P.C. As the tax laws have changed, Don Field has regularly conducted estate planning seminars for the clients of San Francisco CPA firms and financial planners; and he continues to do so now throughout the San Francisco Bay Area.