Personal Injury
Negligence and Personal Injury Cases
Our San Francisco law firm regularly represents injured U.S. and foreign individuals, as well as individuals, businesses and property owners in San Francisco Bay Area, San Jose, Silicon Valley and Marin County who are named in negligence and personal injury cases. Whether we represent injured persons or defend them, we aggressively litigate these negligence and personal injury cases, in both United States federal courts (San Francisco and San Jose) and in California state courts, on behalf of both California and international clients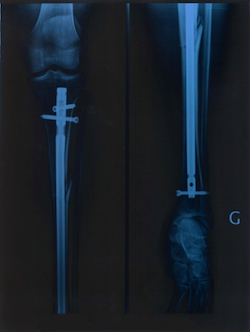 We have done so for the past twenty-five (25) years in the San Francisco, Oakland, San Jose and Monterey areas, throughout California and across the United States. We carefully evaluate and then aggressively pursue meritorious negligence and personal injury cases and wrongful death lawsuits on behalf of accident victims and on behalf of the families of accident victims; including families in France, Switzerland, Belgium, Mexico, Korea and Hong Kong, China.
Negligence and personal injury cases and wrongful death matters that we have successfully resolved for accident victims and for their families have included cases involving bodily injury or death in airplane crashes, automobile accidents, pedestrian accidents, tour bus crashes, motorcycle accidents, cruise boat accidents, maritime tragedies, and as a result of defective products or unsafe premises.
At present the firm is actively involved in the prosecution of a wide variety of negligence and personal injury cases and wrongful death claims against both domestic and foreign defendants. Various of these cases implicate California and United States law, Canadian law, French law, and International Conventions of the European Community. Insurance companies and sureties from Europe, Canada and the United States are involved.
Insurance coverage issues (and disputes) must be carefully considered in all personal injury cases. Proper analysis of insurance issues and financial responsibility of wrongdoers can make a big difference on whether a personal injury case will have a satisfactory outcome.
To learn more about the firm's successes in this area and the ability of Luscutoff, Lendormy & Associates to provide assistance on negligence and personal injury cases, contact your attorney at Luscutoff, Lendormy & Associates. Our San Francisco law firm's personal injury lawyers represent the victims of accidents and the families of those victims who speak French, Japanese, Spanish, Mandarin, Cantonese and Korean.
We welcome new client relationships. Please contact us for assistance and for an immediate phone consultation. Our law firm staff is fluent in French, Spanish, Korean and Cantonese. Our attorneys are French speaking, Japanese speaking, Mandarin Speaking and Spanish speaking.

Please also note that an accident victim and the family of the victim are the most important sources of information in negligence and personal injury cases. Our initial consultation with accident victims and their families requires nothing more than a careful conversation with the accident victim or family member. Please call us for a consultation.
Following here is a list of some items that, after we speak to an accident victim and family members, will also help us evaluate individual personal injury cases and wrongful death claims. Don't worry if you don't have all of this information. The attorneys of our firm will work on your behalf to obtain any of this information which you do not already have, as all of this information can be useful in negligence and personal injury cases:
Names and addresses of all involved parties, and their insurance carriers.
Names and addresses of witnesses.
Written statements already given by accident victim to police officers or Highway Patrol officers, sheriff deputies, or insurance investigators.
Official accident reports issued by Police department or California Highway Patrol.
Photographs of the accident scene and vehicles involved.
All physical evidence of the accident that is easily transported, like torn clothing, wrecked/destroyed tools or equipment or pictures of the wrecked tools or equipment.
Medical and hospital reports.
Medical bills
Repair estimates or repair bills.
Documentation of lost earnings to date.
Documentation of all other "out of pocket" expenses incurred, such as, car rental costs, towing charges, photographer's costs, etc.
Insurance policies possibly relevant to the accident: auto policies, homeowners insurance, business commercial liability policies, medical insurance.
Luscutoff, Lendormy & Associates has received the nation's highest possible Martindale-Hubbell rating for legal ability and legal ethics. We are proud of our reputation in the California legal community. Based on a peer review process, the firm received a rating of 'AV', the highest national rating awarded to law firms by Lexis-Nexis legal publisher Martindale-Hubbell.
Négligence et dommages corporels